Traceability prolongs the life of electronic products
October 19 2023
Value is lost when you lose information about a product. Electronic and electrical products that are thrown away are often not fully utilised, but a lack of information makes it unclear what to do with them. To prevent this, the KEEP project is working on making electronic products more traceable. The project has recently carried out a pilot test where companies have tested identity carriers linked to Digital Product Passports on their products.
KEEP, which is one of the subprojects in Trace4Value led by Chalmers Industriteknik, has since 2018 been exploring how to make electronic and electrical products more traceable.
With the help of Digital Product Passports (DPP), it should be possible to transfer information between different phases in a product's life cycle, and there should also be information on how to reuse or repair a product. This will lead to a more circular system with products that live longer.
– Traceability isn't really that complicated. In a way, it has been around for a long time. Often, the traceability is good part way through a product's life cycle, but access to the information is often lost between the different stages. It's about adapting the systems that already exist and making them able to communicate with each other throughout the life cycle. Standardised identity carriers that work in all phases of the life cycle are an important component to enable this, says Hannes Mäki, representing TCO Certified within KEEP.
From abstract idea to reality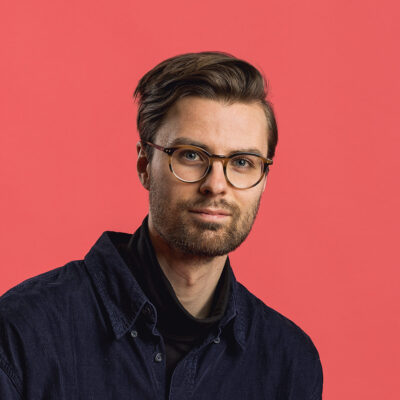 The project has gone through three phases. It started in KEEP 1 as an exploratory project where companies and organisations interested in product traceability could collaborate and exchange ideas, for example by exploring how to best prepare for upcoming legislation. In KEEP 2, a prototype of Digital Product Passports for electronic and electrical products was created. KEEP 1 and 2 have been funded by Vinnova.
Currently, the project is in the third phase, KEEP 3, which is a part of Trace4Value. In collaboration with about 25 partners, identity carriers and Digital Product Passports have been developed and tested on electronic products. Clas Ohlson, Blippa, and Trapper Data are examples of project partners that have been placing a QR code on selected products to prepare for a future with stricter requirements on traceability.
– Generally, the attitude towards and the handling of identity carriers has been good. A positive surprise from my perspective is how relatively easy it seemed to be for companies to put QR codes on their products. However, we should remember that in one test it was placed on the packaging and not on the product itself and in another test it was placed on an ergonomic keyboard that already had a large label. Placing an identity carrier on a high-profile design product, such as an iPhone, is a bigger challenge, says Kalle Ekdahl, UX designer at Boid and work package leader in the KEEP project.
The beginning of something new
KEEP is now completing the pilot tests and documenting the results. KEEP 3 is approaching its final stages, but the development of traceability is now moving fast and interest is increasing. Identity carriers linked to Digital Product Passports will be seen more and more in stores and the first EU directive on Digital Product Passports linked to electronic products is expected to arrive within a few years.
According to Ekdahl and Mäki, the vision for the future is to build on what KEEP has started, and the work on traceability will continue, but in new ways.
– It has been a challenge to get started with this, but now the development of product traceability is moving quickly. It's an exciting future, Hannes Mäki concludes.
Identity carrier: A physical label, such as a QR code, that can be scanned to access the Digital Product Passport.
Digital Product Passport (DPP): Digital data linked to a specific product that provides relevant information throughout the product's life cycle.